151 Fernwood Drive, Bolingbrook IL 60440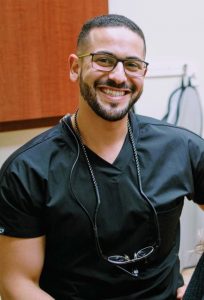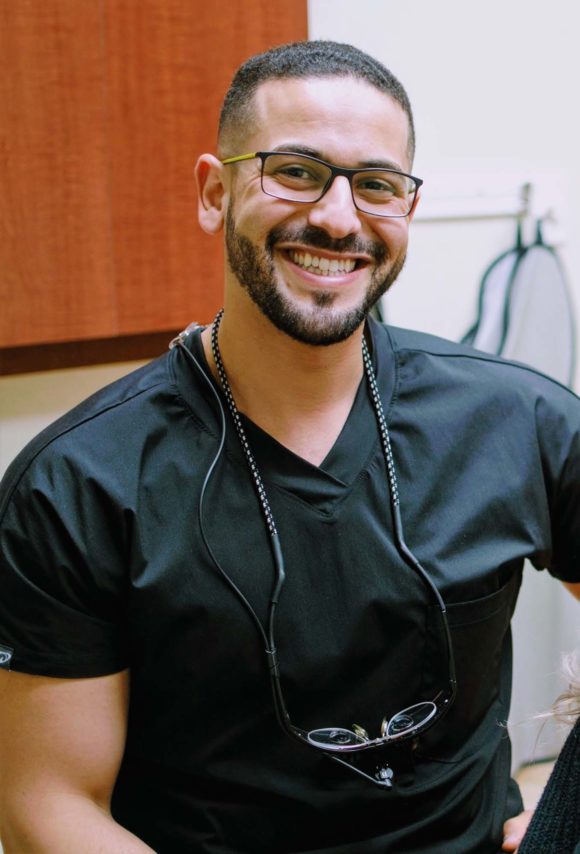 Dr. Samer Elbatanouny, DDS,BDS,FADIA,MIDIA,MHA,FAGD
Dental Implant Surgeon 
Specializes in full mouth implant reconstructions (All-on-Four / All-on-X)

Licensed in Illinois,Wisconsin,Indiana, Utah and California

One of the few surgeons in the country that places zygomatic implants for no jaw bone solutions.  

Belongs to the top 1% of Implantologist in the USA 

Complex knowledge and expertise in the field of Implantology and Surgical Dentistry 

Fellow of the Prestigious  Academy of General Dentistry 

Master of the International Dental Implant Association

Successfully placed thousands of implants per year for over a decade 

Knowledge and expertise in the reconstruction of previously failed full mouth reconstruction cases 

Educator and Lecturer at Western Surgical and Sedation  

Provides mentorship and hands on training for Dental Surgeons
*Prior to scheduling your consultation with the doctor, a pre -consult is done over the phone with our treatment coordinator to answer any questions you might have.
Step 1. Getting a CBCT scan done. We're able to send a van to your location to get this scan done. If you have a copy from another office you'd like to use just let us know. This scan helps Dr. Sam visualize hard tissue, bone and nerves.
Step 2. The consultation. Once we've gotten your CBCT scan we are able to set you up for your consultation to meet doctor. At this appointment the doctor will sit with you and go over your treatment plan. From there we take some smiling pictures, complete the necessary paperwork and finances, take impressions and schedule your surgery date.
Step 3. Surgery   On this day you will come into the office, the doctor will get you nicely sedated and the ALL-On-X surgery will be completed. Expect to be at the office anywhere from 4-6hrs depending on the treatment. We ask that you have a companion with you that day to pick you up after surgery and to care for you afterwards.
*Dr. Sam provides treatment for all complexities of care, including Zygomatic and Pterygoid implants*
Benefits of the ALL-ON-X Procedure
Same day teeth
More stability
Permanent solution to tooth loss and periodontal disease
Do not need to be taken out
Do not slip and slide around your mouth
Eliminates the need for adhesives
Low Maintenance
Minimal recovery time
Teeth look natural
Immediate results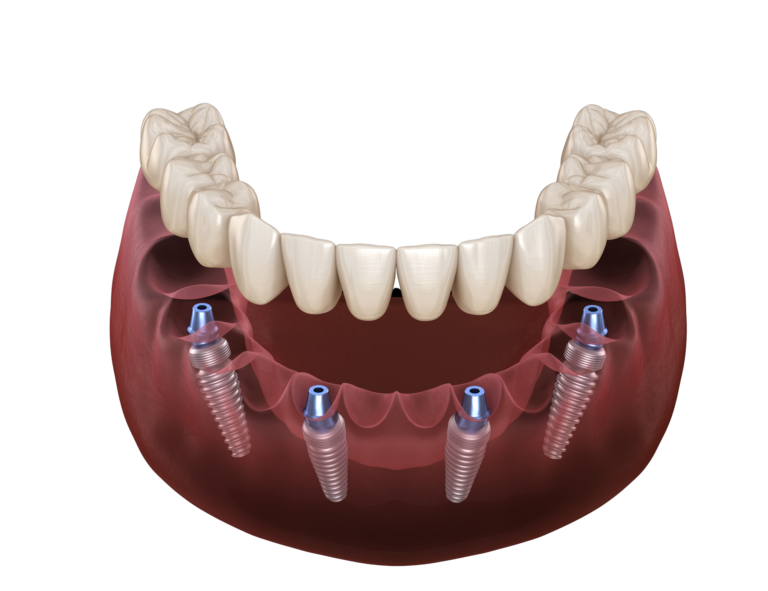 All-On-X Dental Implants
Single Dental Implants
Zygomatic Implants
Snap In Dental Implants
Failed Dental Implants
Wisdom Teeth Under I.V. Sedation
Dr. Sam is absolutely AMAZING! He took out all 4 of my wisdom teeth and also did my crown lengthening, all of which were painless. I had a quick and wonderful recovery and would recommend him to everyone. He also talks you through what he is doing and checks in throughout the procedure instead of just talking at you. Wonderful experiences all around!
Hawraa S. | Google Review
First time going to the dentist after Covid. Dr. Sam made the experience coming back great. If anyone lives in this area and is in the need of a dentist, I would recommend Dr Sam highly.
Jeffrey M. | Google Review
Great experience!
Mads | Google Review